Sugar Apple
Annona squamosa
A small (2-4"), knobby fruit with soft, creamy white flesh often having a minty or custardy flavor. The sugar apple is extremely popular throughout the tropics, especially in climates where the cherimoya can not be grown.

Seed Availability
Seeds are now available at our seed store.
Description
Small, deciduous tree to 15-25ft, spreading to the same size. Trees loose leaves in the winter for about 4-6 weeks. Leaves are 6-8" long. Flowers appear with new leaf growth in early spring. Fruits ripen 3-4 months later throughout summer and fall. The common sugar apple has a green skin but dark red varieties are becoming more commonplace.
Hardiness
Hardy to about 27F.
Growing Environment
Grow in full sun. The plant generally adapts well to a variety of soil types. Sugar apples make excellent container specimens.
Propagation
Often by seed which will come to bearing age in just 2-3 years. Supierior varieties are propagated via budding and grafting to sugar apple or other Annona rootstock.
Uses
Usually eaten fresh or used to make beverages and shakes.
Native Range
Unknown, but believed to be native to Central America or the West Indies.
Additional Pictures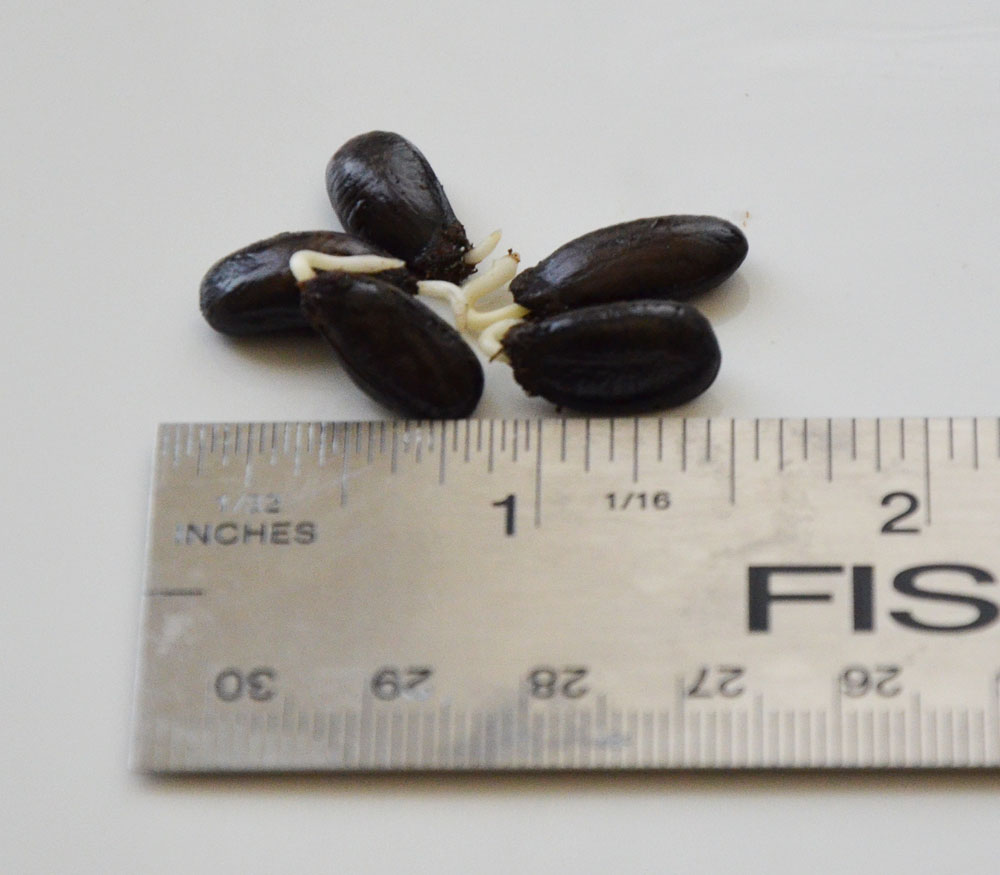 Related Species