Pacay
Inga feuillei
Similar to the ice cream bean, and sometimes confused with it, the pacay is a large, podded fruit with edible white pulp surrounding large seeds.
Seed Availability
Seeds are not available for the Pacay. Please visit our seed store to view current selections. Seeds were last available in November 2015.
Description
Medium to large sized tree up to 60+ feet tall.
Hardiness
Will stand temperatures to the 30's when mature.
Growing Environment
Naturally occurs near river banks, so it enjoys year-round irrigation.
Propagation
By seeds. Seeds should not be allowed to dry before planting and generally begin germination while still in the fruits.
Uses
Generally eaten fresh.
Native Range
Native to Central and South America.
Additional Pictures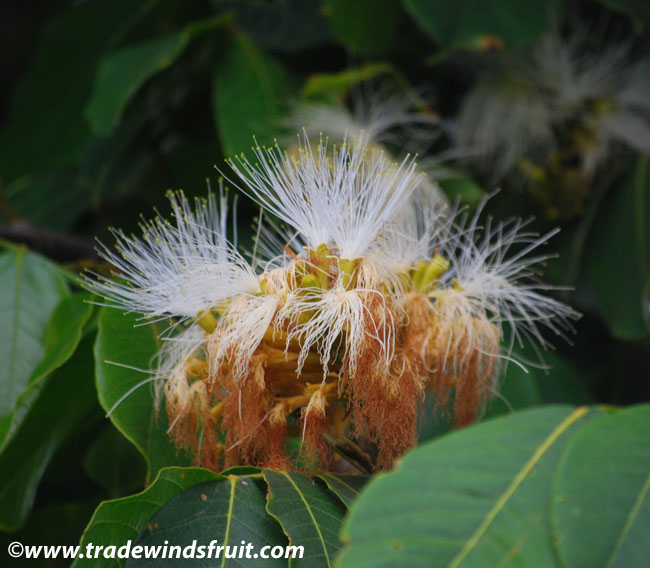 Related Species