Etrog Citron
Citrus medica var. Etrog
Medium to large sized bumpy yellow skinned citrus having a very acidic flavor. Primarily the skin is used, and the fruit plays a role in the Jewish Feast of the Tabernacles.
Seed Availability
Seeds are not available for the Etrog Citron. Please visit our seed store to view current selections. Seeds were last available in April 2016.
Description
Small to medium sized tree, usually only 10-20ft high.
Hardiness
Trees are somewhat sensitive to freezes and grow best in areas having only limited frosts and freezes. They will stand below freezing temperatures for short periods of time, although the fruit can be damaged.
Growing Environment
Trees do well in subtropical and tropical environments. Water regularly, though less during colder months. Trees do not like standing water.
Propagation
By grafts and seeds. Citrons for use in religious ceremonies must not be grafted or budded onto other citrus rootstock.
Uses
The peel is candied and used in a variety of desserts. The pulp can be eaten, but is often too acidic for many people.
Native Range
The origin of the citron is unknown, but it was the first cultivated citrus fruit, with records dating back to 4000 B.C. It was a common fruit in the Mediterranean region, and today is cultivated primarily in Sicily, Corsica, and Crete, Greece, Israel, as well as a number of Central and South American countries. Fruits have been known to cost $10-$50 a pound in the United States, sold for religious purposes.
Additional Pictures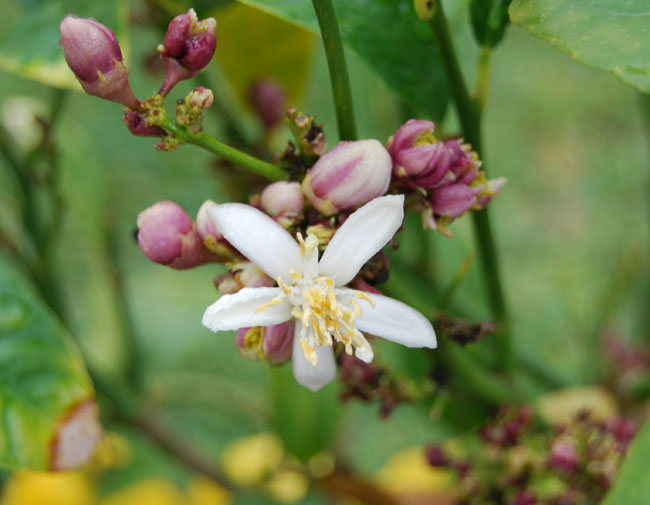 Related Species