Cambuca
Plinia edulis
Small to medium sized yellow fruit having longitudinal ridges with juicy flesh of excellent flavor, said to be akin to the jaboticaba.
Seed Availability
Seeds are not available for the Cambuca. Please visit our seed store to view current selections. Seeds were last available in February 2015.
Description
Small shrub or tree to 30ft.
Hardiness
Unknown, but said to be hardy to some frost.
Growing Environment
Grows well in basic tropical conditions, with adequate water and humidity.
Propagation
By seeds.
Uses
Eaten fresh.
Native Range
Native to coastal rain forest areas near Sao Paulo and Rio de Janeiro, Brazil.
Additional Pictures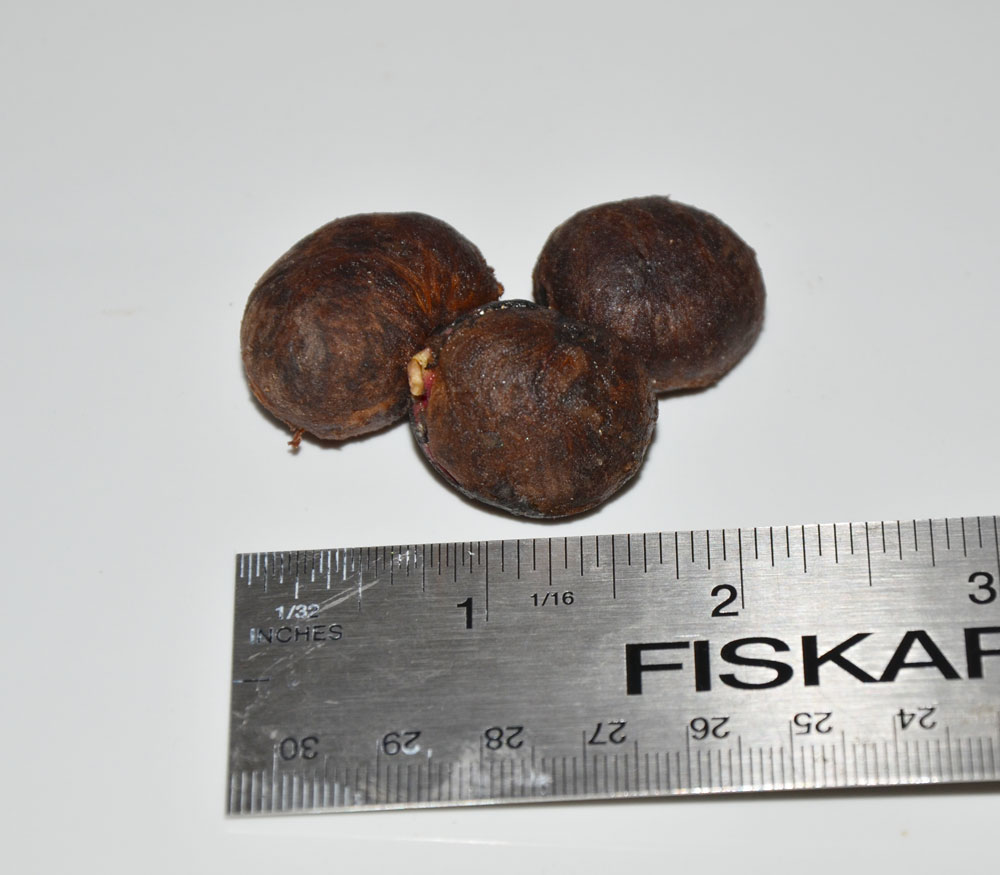 Related Species