Malay Apple
Syzygium malaccense
A very beautiful fruit, usually deep red in color, pear shaped, with a waxy skin, about the size of an apple. Flesh is crunchy, often juicy, with a mild sweet flavor. Some varieties have white or pink skin.

Seed Availability
Seeds are now available at our seed store.
Description
A medium to large sized tree growing to over 60 ft in some areas. Flowering usually occurs in early summer followed by fruit ripening 3 months later.
Hardiness
Malay apple's thrive in tropical conditions and are too tender to grow outdoors in California and most of Florida.
Growing Environment
In Hawaii, Malay apples (mountain apples) commonly grow in mid-elevation rain forest areas, often as large understory trees. They do not succeed as well at sea level. Trees usually require little care other than year-round water.
Propagation
Often by seeds which loose viability quickly. As seeds begin germination they will appear to crack open. The roots and main shoot appear from the central portion of the seed. Superior varieties are propagated via budding, air-layering, and cuttings.
Uses
Almost always eaten fresh and chilled. Malay apple's make great thirst quenching snacks. The fruit can also be used to make wines.
Native Range
Native to Malaysia. Has been spread by humans through much of southeast Asia and the Pacific islands. Now common growing wild on the Hawaiian islands. The Malay apple (or mountain apple as it is known in Hawaii) was an important fruit of the Polynesians, and was later distributed to the America's on one of Captain Bligh's voyages.
Additional Pictures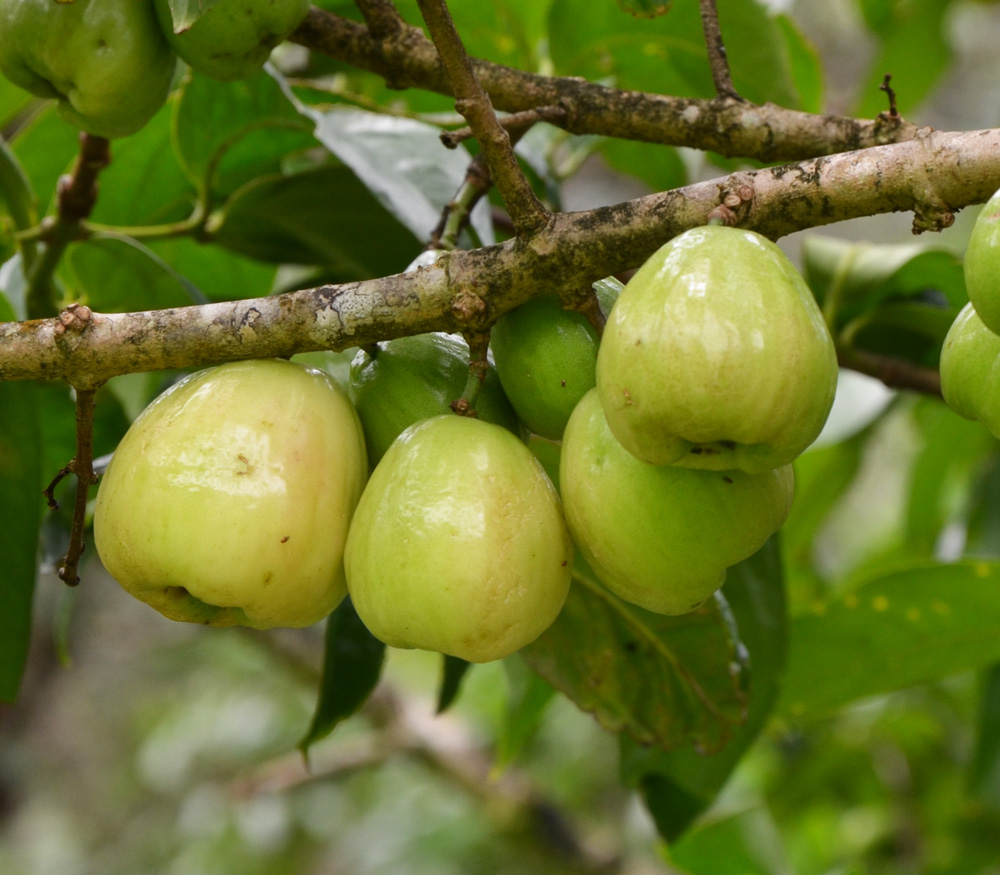 Related Species