Cedar Bay Cherry
Eugenia reinwardtiana
Bulbous red fruit, usually about 1" around, with juicy and flavorful pulp having a very pleasant, berry or grape-like flavor.
Seed Availability
Seeds are not available for the Cedar Bay Cherry. Please visit our seed store to view current selections. Seeds were last available in December 2017.
Description
Small shrub or tree, often to only 10-20ft.
Hardiness
The shrub would appear to be able to survive temperature drops to 30-32F.
Growing Environment
Minimal cultural information is available, but the shrub seems to grow well in cooler than tropical climates, where mean temperatures are below 70F.
Propagation
By seeds, which are quite slow to germinate. Seeds can be dried but germinate best when fresh.
Uses
Eaten fresh, used to flavor drinks, sweets, and preserves.
Native Range
Native to rain forest areas of Eastern Australia. Especially prevalent around the Cedar Bay region, hence the name.
Additional Pictures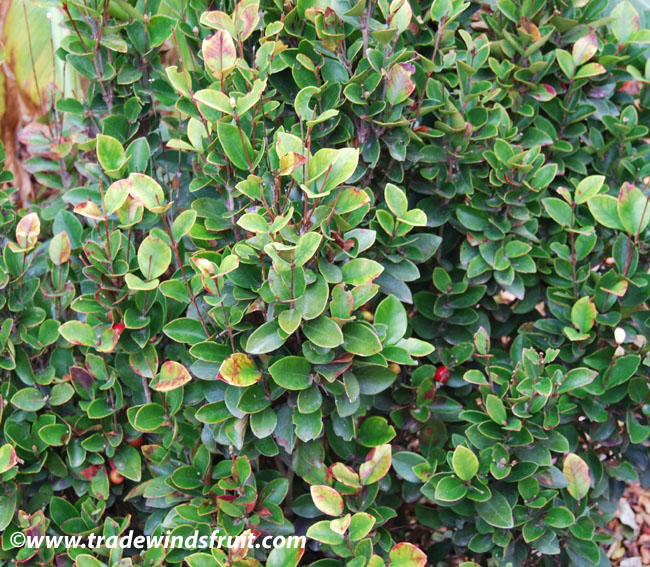 Related Species