Feijoa
Feijoa sellowiana
2-4" long, green skinned fruit with creamy off-white flesh having an excellent, aromatic minty-guava flavor.

Seed Availability
Seeds are now available at our seed store.
Description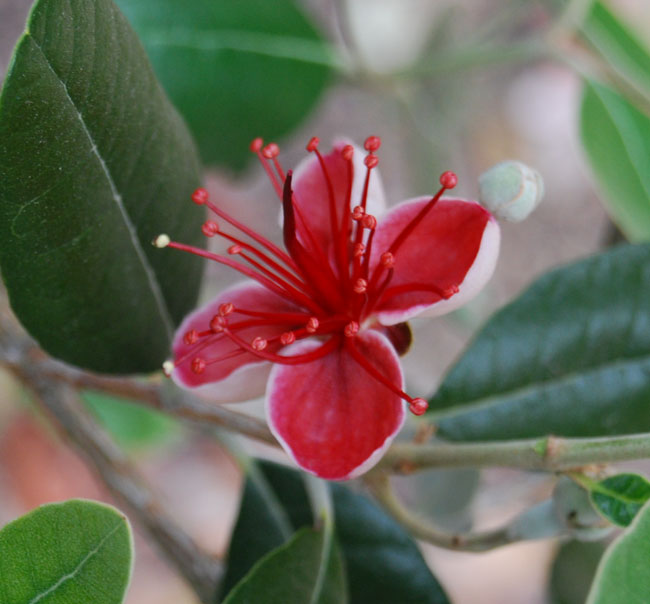 Medium sized shrub-like tree to 25ft. The leaves are ornamental, with silvery undersides and glossy green on top. Flowers usually bloom during summer and the petals are edible.
Hardiness
The feijoa is very hardy, and can survive to 15F.
Growing Environment
Plants grow best in cooler climates, so protect from hot sun or temperatures well over 100F. Keep watered, although plants are mildly drought tolerant. Fruits ripen in 5-7 months. The feijoa is an excellent plant for foggy coastal climates.
Propagation
Often by seed, which can take several weeks to germinate. Fruiting usually occurs 3+ years from seed.
Uses
Eaten fresh. Can be used in preserves, desserts, and beverages.
Native Range
Native to Southern Brazil, Argentina, Paraguay, and Uruguay.
Additional Pictures
Related Species