Para Guava
Psidium acutangulum
Medium sized yellow fruit with very tasty translucent white-yellow pulp similar to the guava but with a much more acidic flavor. The fruit is popularly made into drinks and is occasionally eaten raw, but the acidity is often too high.

Seed Availability
Seeds are now available at our seed store.
Description
A shrub or small tree from 20-40ft in height.
Hardiness
It is less hardy than the tropical guava.
Growing Environment
Prefers a tropical climate with high rainfall. Grow in full sun or part-shade.
Propagation
By seeds.
Germination Info
Guava seeds are of moderate difficulty to germinate. The most common stumbling block is not allowing enough time to pass for germination as guava seeds routinely need a minimum of 4-6 weeks before any possible germination. Plant seeds 1/4-1/2" deep in moist, sterile soil. Keep soil temperature consistent at 70-85F. Cool soils will significantly delay seed germination time and soil temperatures below 60-63F will inhibit germination altogether.

Estimated germination time under optimal conditions: 4-12 weeks, though occasionally longer. Seeds often show staggered germination.
Uses
Eaten raw or used to flavor drinks. The para guava is often combined with honey or sugar to make a lemonade-like drink. Para guava peels contain compounds with high antioxidant activity.
Native Range
Native to low and medium elevation areas throughout the northern part of South America including the Amazon basin, Colombia, Venezuela, and the Guiana's.
Additional Pictures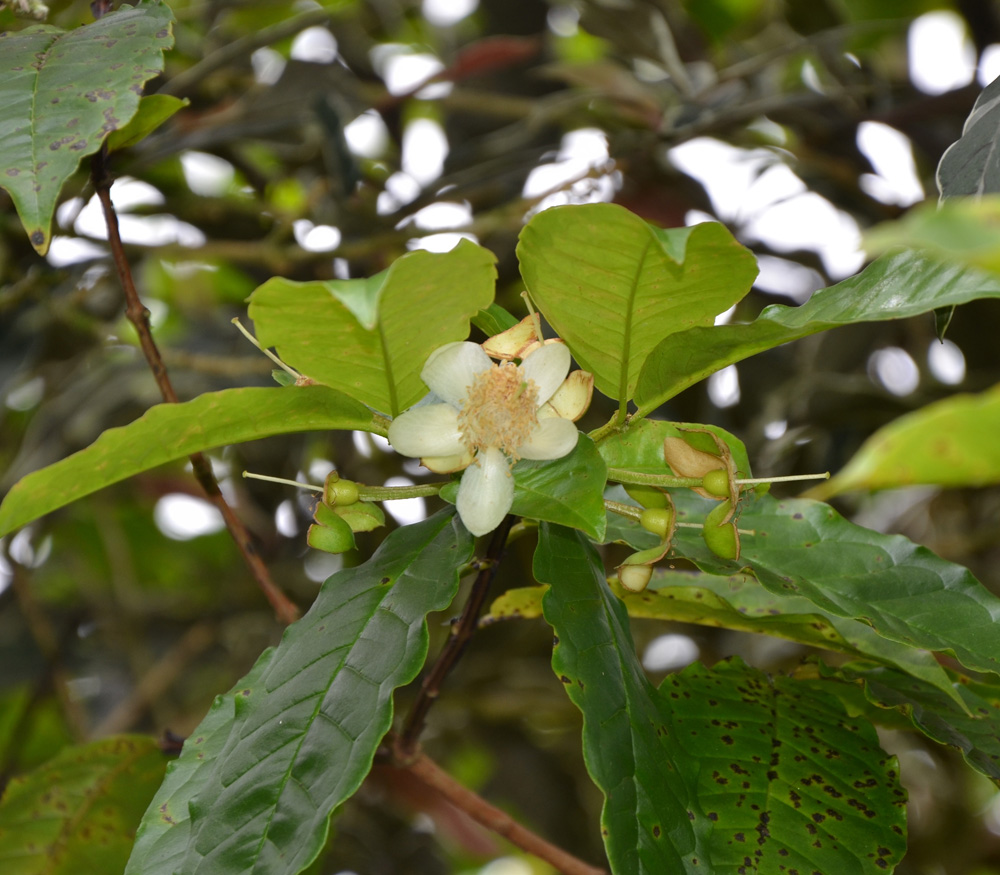 Related Species