Dwarf Tamarillo
Cyphomandra abutiloides
A small, fuzzy, orange fruit related to the Tree Tomato. Fruits are shaped roughly like an egg and grow to 1/2-1" The ripe fruits are edible.

Seed Availability
Seeds are now available at our seed store.
Description
A fast growing shrub up to 6-10 feet tall. Features large, furry green leaves and brightly colored, orange fruits. Can grow up to six feet tall from seed in a single season. Uncommon in cultivation.
Hardiness
Hardy to light frosts.
Growing Environment
Great for containers. Grow in full to filtered sun. Water regularly during growth season. Use well-drained soil.
Propagation
By seeds.
Uses
The ripe fruits are edible and the shrub is sometimes grown as an ornamental for its attractive, fuzzy leaves.
Native Range
South America.
Additional Pictures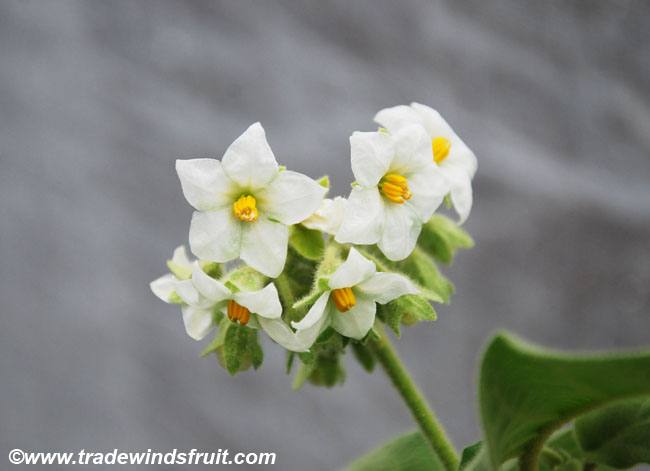 Related Species