Jaltomato
Jaltomata procumbens
a.k.a. Creeping False Holly
A small and rare little plant bearing purple-black berry-like fruits that have a sweetish flavor and are sometimes used for jams.

Seed Availability
Seeds are now available at our seed store.
Description
Short perennial or annual, usually to no more than 1-4ft. Flowering and fruiting occurs in just a couple of months from seed.
Hardiness
Unknown, probably not frost hardy, but the plant can be grown in any climate as an annual.
Growing Environment
Grow in full sun and well-drained soil. Water regularly. The is compact and makes a nice container specimen.
Propagation
By seeds, which generally germinate within 1-6 weeks.
Uses
The fruits are reportedly edible and have been used to make jams.
Native Range
Native to Mexico and Central America.
Additional Pictures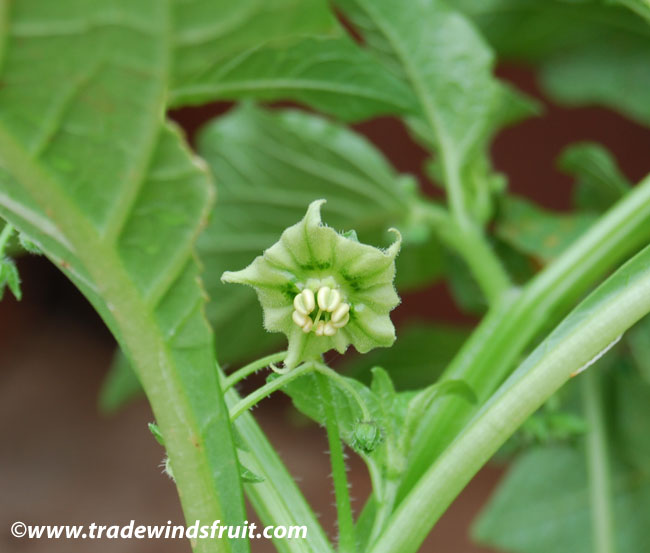 Related Species