Home »

Lycopersicon melanocarpa
Lycopersicon melanocarpa
Lycopersicon melanocarpa
A little known wild tomato bearing medium-sized 2-4oz fruits that ripen with a bright red-orange-yellow-green striped and speckled skin. Fruits have a classic tomato flavor.
Seed Availability
Seeds are not available for the Lycopersicon melanocarpa. Please visit our seed store to view current selections. Seeds were last available in February 2016.
Description
Bushy plant, medium to large sized as far as tomatoes are concerned, growing to 5-6ft. Fruits ripen in 70-75 days from blossom set and are probably the most beautiful of the wild Lycopersicon. Plants bear reasonably heavily, with fruits born in small clusters.
Hardiness
Grown as an annual. Not frost hardy.
Growing Environment
Grow just like any tomato. Water regularly. Grow in moist, rich, well-drained soil. Grow in full sun. Plants seem to set fruit best in warm weather and are shy bearers in cool weather.
Propagation
By seeds.
Uses
Grown for its fruit, which match up nicely with standard tomato varieties. The fruits are particularly visually pleasing. The plant is also grown as an ornamental and a curiosity. It may also have some genetic use for cross-breeding with common tomatoes.
Native Range
The Americas.
Additional Pictures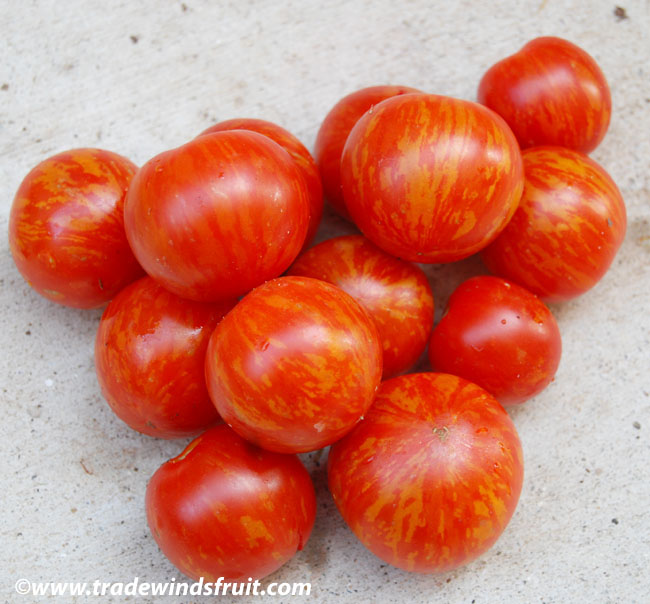 Related Species